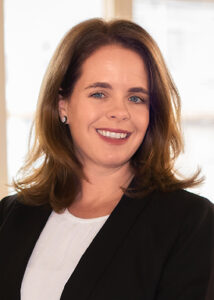 SPRINGFIELD, Ill. — In the wake of the hundreds of mass shootings suffered by the United States this year alone, including the Highland Park Fourth of July shooting, state Rep. Maura Hirschauer, D-Batavia, is sponsoring a gun safety measure that includes a statewide ban on assault weapons.
"Far too many communities in our country and in Illinois suffer from the effects of gun violence. They grieve for children lost too soon, teachers who take bullets for their students, and survivors who feel guilty for living through unspeakable tragedy," Hirschauer said. "No one should have to endure such pain. It is for that reason that I proudly support an assault weapons ban. By strengthening our gun safety laws and limiting access to deadly weapons, we both honor the lives of those lost to gun violence and protect our families and communities."
House Bill 5855 bans assault weapons, large capacity magazines, and rapid-fire devices that help weapons function like fully automatic guns. The bill would also prevent individuals under age 21, with the exception of active members of the military and Illinois National Guard, from owning a firearm. Among other functions, the legislation strengthens firearm restraining order laws and holds gun manufacturers accountable for marketing firearms products using deceptive marketing tactics.
"As a state representative, my top priority is to protect and advocate for the safety of children and families within our community. Every day assault weapons roam our streets is a day we cannot guarantee the wellbeing of those we hold dear," Hirschauer said. "This assault weapons ban will undoubtedly save many innocent lives and protect communities across the state. I urge my colleagues to stand behind this historic proposal and help protect the people of Illinois."