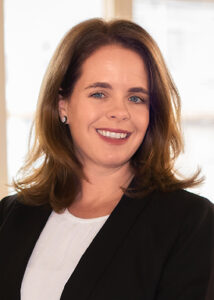 SPRINGFIELD, Ill. – State Representative Maura Hirschauer, D-Batavia, has been appointed by Illinois Speaker of the House Emanuel "Chris" Welch, to the Community Health Workers Review Board (CHWRB). The board, created in 2021 by Article 5 of HB 158, will serve as the regulatory body which develops and oversees initial certification and certification renewal of community health workers.
"I am honored to have been chosen for this appointment," said Rep. Hirschauer. "Ensuring that community health workers have a fair, efficient and effective certification and renewal process is critical to providing Illinoisans with high quality healthcare services."
HB 158 is referred to as the Illinois Health Care and Human Service Reform Act, and contains provisions addressing community health workers, hospital reform, medical implicit bias training, substance abuse and mental health, access to health care, hospital closures, managed care organization reform and maternal and infant mortality.
Hirschauer's appointment was pursuant to SB 336, passed later in 2021, in response to agency feedback, and which contained additional provisions to better effectuate the requirements of HB 158. Under SB 336, the Speaker of the House is tasked with making several appointments to the Board, including three legislators.
The other legislators appointed by Welch were Rep. LaToya Greenwood and Rep. Camille Y. Lilly.
"Healthcare is a human right and high quality healthcare requires that the qualified professionals who provide it can continue to do their vital work with a minimum of bureaucratic interruption and red tape," said Hirschauer. "But this has to be balanced against the need to ensure that corners are not cut. My colleagues and I look forward to taking on this challenge and helping to enhance healthcare outcomes throughout our state."
For more information call Rep. Hirschauer at 331-465-9661 or email office@repmaura49.com.