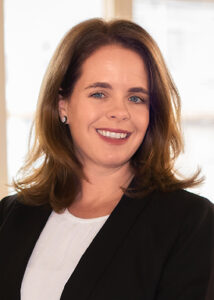 SPRINGFIELD, Ill. —State Rep. Maura Hirschauer, D-Batavia, will work to improve Illinois' public school system, prioritize affordable childcare, and advocate for policies that protect the environment as a member of crucial House committees focused on education, child welfare and energy.
"With a new session underway, I am ready to work and pass legislation that will help move our state forward. Students statewide deserve the same opportunities regardless of their zip code," Hirschauer said. "I plan on working to ensure our schools stay strong and improve our opportunities for students all over Illinois."
Hirschauer will serve as the vice chair of the Child Care Access and Early Childhood Education Committee where she will focus on bringing quality, affordable childcare to Illinois families, and supporting the needs of our critical early childhood workforce. Additionally, she will serve on the budget committees responsible for education and human services. Hirschauer will also serve on the Housing Committee and Environment & Energy Committee.
Hirschauer will use her experience as an early childhood educator and first grade teacher to guide her committee work. She will advocate to bring more resources to special education, mental health, and early intervention services to eliminate the ever widening achievement gap.
In the Energy and Environment committee, Hirschauer will continue to support legislation that promotes clean energy solutions and establishes more renewable energy in Illinois.
"I am excited for the work ahead and look forward to working with my colleagues across the aisle to pass meaningful legislation," Hirschauer said. "My goal is for Illinois to be the best state to raise your family – with abundant and affordable childcare, excellent schools and healthcare services, safe communities, and great jobs."
For more information, please contact office@repmaura49.com.