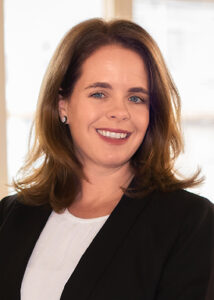 SPRINGFIELD, Ill. — State Rep. Maura Hirschauer, D-Batavia, released the following statement in response to Gov. J.B. Pritzker's budget address on Wednesday:
"As we embark on this year's budget negotiations, I will advocate for a fair and responsible budget that funds key human services, uplifts working families, and keeps Illinois on a path of fiscal responsibility and financial growth.
"We must continue to rebuild Illinois' fiscal house and revitalize the workforce that has gone to bat for us during the COVID-19 pandemic and beyond. This includes investing in workforce development within education, health care, and child care so that we can continue to benefit from these critical industries. As we craft this year's budget, we must prioritize public education funding and expanding safe, affordable child care because we know access to education and child care allows for upward mobility and better health and economic outcomes for our children and families. Moreover, we must continue to bolster community safety by tackling the root causes of violence so that all Illinoisans, regardless of zip code, can feel safe going to school, work, and more.
"I look forward to working with my colleagues on both sides of the aisle to come up with a budget that not only meets the needs of our communities, but prioritizes the health, safety, and wellbeing of Illinois' most vulnerable."