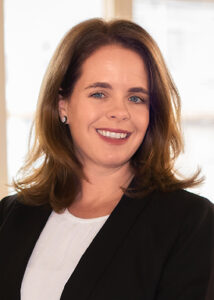 SPRINGFIELD, Ill. — A comprehensive proposal sponsored by state Rep. Maura Hirschauer, D-Batavia, to prohibit the sale of assault weapons, among other gun safety regulations, was passed by the Illinois House of Representatives Thursday.
"Losing a loved one to gun violence is an unthinkable reality that far too many Illinoisans must grapple with each day. We grieve for the children and family members lost too soon, for the survivors whose scars are both mental and physical," Hirschauer said. "By passing the Protect Illinois Communities Act, we will prevent many of these horrific tragedies by removing weapons of war from our streets and keeping guns out of the wrong  hands. Today's vote will both improve the safety of our communities while also honoring the lives lost to and changed by gun violence."
The Protect Illinois Communities Act prohibits the sale of assault weapons, extended ammunition magazines and rapid-fire modifications. The bill also creates a state police anti-trafficking unit to collaborate with federal law enforcement agencies to reduce and prevent the flow of illegal guns over state lines. Finally, the legislation also strengthens Illinois' red flag law to keep guns out of the hands of those who are a danger to themselves or others.
"Gun violence is a complex public health and safety crisis that deserves holistic, multifaceted policy solutions. Though today's action will undoubtedly save lives and lead to safer communities, we must continue to take meaningful action to end gun violence across Illinois," Hirschauer said. "I wholeheartedly urge my colleagues in the Senate to pass the Protect Illinois Communities Act and help lead us toward a safer Illinois. Our families, our children and our lives depend on it."