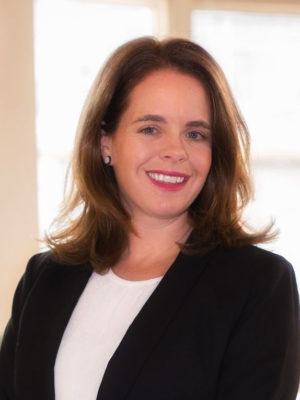 SPRINGFIELD, Ill. – Fighting to curb the flow of illegal firearms and prevent violence, state Rep. Maura Hirschauer, D-Batavia, passed legislation Saturday to strengthen the state's gun licensing system. Hirschauer's House Bill 1091, dubbed the Block Illegal Ownership and Fix the FOID bill, now moves to the Senate for consideration.
"Gun violence is a public health issue that affects far too many families and communities," said Hirschauer, a longtime volunteer with the gun safety group Moms Demand Action. "As the Aurora shooting tragically illustrated, there are loopholes in Illinois' gun laws that allow dangerous criminals to possess and use firearms, even after their FOID card has been revoked. This bill takes crucial steps toward preventing the ongoing plague of gun violence and mass shootings."
The evidence-based gun safety measure makes several changes to Illinois' gun owner licensing laws by:
Requiring background checks for all gun purchases, including person-to-person, private sales;
Verifying the identity FOID card applicants through a one-time fingerprint check;
Enabling the Illinois State Police to retrieve guns once a FOID card is revoked; and
Dedicating life-saving mental health funding for communities most impacted by gun violence.
"As a longtime commonsense gun reform advocate, I commend my colleague Rep. Maura Hirschauer for her leadership on this bill which shuts the door on existing loopholes in current law to prevent firearms from reaching the hands of bad actors," said Rep. Kathleen Willis. "The proliferation of gun violence in our communities and across the country needs to be met with evidence-based gun violence prevention measures, and that is precisely what this bill does."
"Protecting loved ones from gun violence is a visceral issue that connects with people across the state, especially parents," said Speaker Emanuel "Chris" Welch. "I'm proud to support Rep. Hirschauer's bill because it offers proven measures that will keep kids and families safe. This is a straightforward proposal to address gun violence given the decades-long stalemate at the federal level, and I hope my Senate colleagues give it strong consideration."
Numerous studies have shown the widespread threat of gun violence. Nearly 1,400 Illinoisans die every year due to gun violence, one in 10 being children or teenagers. Nearly 40 percent of gun deaths are due to suicide, also highlighting the importance of another gun safety bill passed by the House earlier this session: Rep. Stoneback's bill, House Bill 1092, to improve Firearm Restraining Orders to prevent those who may pose harm to themselves or others from acquiring a gun.
For more information about either bill bill, visit ilga.gov.
The post Hirschauer Passes Comprehensive Gun Safety Measure to Block Illegal Ownership, Improve FOID Card Process appeared first on Illinois House Democratic Caucus.