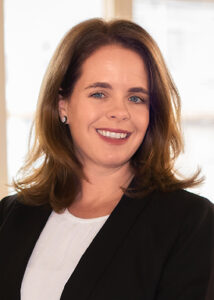 WEST CHICAGO, Ill. – As the weather begins to cool down, state Rep. Maura Hirschauer, D-Batavia, is reminding residents to prepare for dangerous winter weather conditions like extreme cold, snow and ice.
"Traveling during the holiday season can be unpredictable, especially as temperature drops and winter weather conditions worsen," Hirschauer said. "This upcoming holiday season, be sure to be prepared for winter weather both at home and while traveling."
The Illinois Emergency Management Agency (IEMA) released their 2021 Winter Weather Preparedness Guide to help Illinoisans prepare for winter weather conditions. IEMA recommends that residents familiarize themselves with winter weather terms, local county names, health risks of cold weather, and prepare disaster kits for work and home. Emergency supplies kits should include a battery powered weather radio, nonperishable food items, medication, extra water, flashlights, first aid kit, pet supplies, facemasks and hand sanitizer.  For travel emergency kits, it is essential to also include a shovel, windshield scraper or brush, a tool kit, extra clothing or blankets, booster cables, and sand or cat litter.
 "As your family gathers to celebrate the holidays, be sure that they are preparing for the weather conditions and traveling safely," Hirschauer said. "By spending the time to prepare now, families can ensure they have a safe and healthy holiday season."
The post Hirschauer Reminds Residents to Prepare for Winter Weather as Holiday Season Approaches appeared first on Illinois House Democratic Caucus.