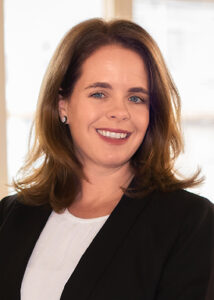 WEST CHICAGO, Ill. — State Rep. Maura Hirschauer, D-Batavia, will help lead an effort to review and improve the training programs of community health workers as a part of the newly established Community Health Workers Review Board.
"Community health workers play an essential role in maintaining and improving the wellbeing of our families and communities at large," Hirschauer said. "We must ensure they have access to the most effective and efficient training and certification processes so that they can continue to provide high quality health care for those who need it."
The Community Health Workers Review Board is tasked with advising the Illinois Department of Health as they develop an Illinois Community Health Worker Certification Program. The board will recommend standards, review proposed regulations and provide feedback about training programs and reimbursement schedules. The board will also provide an annual report to the Office of the Governor and the General Assembly about the progress of the program.
"Everyone benefits when community health workers have the tools and certification they need to perform to the best of their ability," Hirschauer said. "I am honored to have been appointed to the Community Health Workers Review Board and I am eager to collaborate with my colleagues and stakeholders to improve health care training and regulations."
For more information, please contact Hirschauer's office at office@repmaura49.com or 331-465-9661