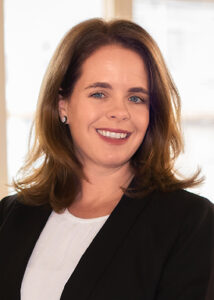 SPRINGFIELD, Ill. – As part of her continued support of women's rights, state Rep. Maura Hirschauer, D-Batavia, passed several measures to defend reproductive rights in Illinois.
"Access to comprehensive, affordable reproductive health care saves lives and allows people to live to their fullest potential," said Hirschauer. "Everyone deserves to make the health care decisions that are best for them. I will always stand up for a woman's right to choose."
Performing a safe, legal abortion in Illinois is not a crime and that's why Hirschauer sponsored and voted for House Bill 1464, to ensure our doctors are not punished by other states' draconian laws. House Bill 1464 clarifies that a doctor licensed in Illinois cannot be disciplined in Illinois if another state suspends or revokes their license for participating in or performing an abortion. This bill protects doctors from unnecessary sanctions so they can continue to provide the vital health care services Illinoisans need.
"Reproductive health care is under attack across the country and we cannot count on the Supreme Court to uphold our fundamental right to make personal decisions about our health," said Hirschauer. "Illinois sits as a beacon of safety for reproductive freedom and we must stand strong behind health care professionals who are committed to providing safe, legal, accessible reproductive health care. I was proud to sponsor HB1464 to protect Illinois health care providers from the decisions extreme politicians are making in other states."
Springfield Office:
276-S Stratton Office Building
Springfield, IL 62706
(217) 782-1653
District Office:
946 Neltnor Blvd #108
West Chicago IL 60185