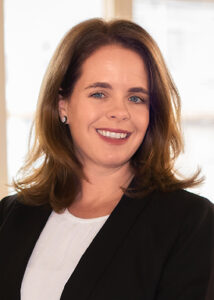 WEST CHICAGO, Ill. – To combat the effects of inflation and help residents in need, state Rep. Maura Hirschauer, D-Batavia, and state Sen. Karina Villa, D-West Chicago, are hosting a food drive to benefit St. Andrew Lutheran Church's weekly food distributions in partnership with the People's Resource Center.
"As we navigate these difficult times, it is inspiring to see neighbors coming together to support each other. My office, in partnership with Sen. Villa, will be collecting food through the month of April to support St. Andrew Lutheran Church and families in our community," Hirschauer said. "I encourage everyone to give what they can. Every donation makes a difference."
Non-perishable food items can be dropped off at Rep. Hirschauer's district office, 946 Neltnor Blvd #108 West Chicago, IL 60185, or St. Andrew Lutheran Church 155 N. Prince Crossing Rd. West Chicago, IL 60185. To make a monetary donation, please visit https://secure.acceptiva.com/?cst=dd1c61and put "St. Andrews" in the program designation box.
"I want to thank Pastor Josh Ebener and St. Andrew Lutheran Church for all the resources they have provided to the West Chicago community during the pandemic, including their weekly food distribution with People's Resource Center," said Villa. "I am happy to collaborate with all stakeholders to help our community."
"So many families in our community that were already stretched thin are feeling the impact of inflation, of rising rents and prices at the grocery store and the pump," said Pastor Josh Ebener of St. Andrew Lutheran Church. "We would welcome any monetary or food donations to ensure we can adequately respond to this great need and are grateful for all the support."
"Inflation has become a national topic of discussion, and it is now an increasing problem for many local families," said West Chicago Mayor Ruben Pineda. "As West Chicago families begin to feel the full effects of rising costs of living, we need to come together to support one another as a community. Donating essential goods and money to the St. Andrew Church Food Pantry is a great way to achieve this."
Springfield Office:
276-S Stratton Office Building
Springfield, IL 62706
(217) 782-1653
District Office:
946 Neltnor Blvd #108
West Chicago IL 60185