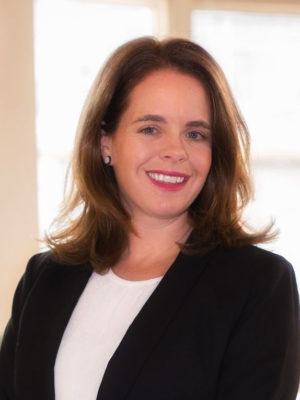 Hello Friends,
On Wednesday January 13, I was sworn in as a member of the 102nd General Assembly. It is an honor to represent the hard working people of Illinois House District 49, and I am proud to be a part of significant change in the Illinois House of Representatives. On the heels of the passage of historic criminal justice reform, the 102nd General Assembly elected Emanuel "Chris" Welch, to be the first Black Speaker of the Illinois House of Representatives. Together as a General Assembly, and with guidance and support from our communities, we will navigate the challenges ahead with grace, grit, and unity.
I would like to give a special note of gratitude to my family, who joined me on the house floor for the swearing-in ceremony via zoom. It was lovely to celebrate this moment, that we all worked so hard for, with them, together, although we are apart.
I was fortunate to spend the days before our swearing-in observing and absorbing the action of lame duck session. I sat in on committee hearings, watched floor debates, and attended democratic caucus meetings. The lessons I learned in those few days, and the relationships I formed in the wee hours of session with freshman and veteran legislators on both sides of the aisle, will be valuable in the coming years.
Throughout the course of our campaign I had the opportunity to meet many of you; you were generous with your time at the doors and on the phone. I listened to all of your concerns including those about the pandemic, access to healthcare, and our state finances. Above all you expressed the need for honest, transparent, ethical leadership and I promise to provide that. There is much work to be done, and I will center your voices, ideas, and needs in every decision I make.
To assist in the work ahead we have an amazing district team in place. I am pleased to introduce you to Miguel and Kat, who are already hard at work, helping our communities access the support they need to lead full, equitable, healthy lives.
Miguel Molina-Ventura is our District Director. He comes to the 49th district hot off of a successful voter outreach position in Georgia and played a critical role in flipping the U.S. Senate. Miguel graduated from Valparaiso University with a degree in Political Science, with a focus on Public Policy and Public Administration. Miguel also brings with him experience as a field organizer for the Elizabeth Warren campaign. Miguel is bilingual and will provide critical support for our Spanish speaking community. We are lucky to have his passion and commitment to constituent service in our office. Welcome Miguel!
Kat Maggio is our Technology Director. Through her work with local non profits, Kat brings strong ties to the communities of the 49th district. Her comprehensive knowledge of technology and her 20+ years of experience in IT, including project management, helpdesk, systems design and management, and digital communications, perfectly suit her for this new, exciting role. She has been hard at work developing our website and social media platforms and is the brains behind our digital presence. Kat lives in Batavia with her husband and two children.
Together, Miguel, Kat, and I are here to answer your questions and provide support on issues big and small. We are officially open for business and here to serve you!
946 Neltnor Blvd #108
West Chicago, IL 60185
Phone: 331-465-9661
Email: office@repmaura49.com
Please call, email, or use the form on our website to request an appointment during regular business hours. Throughout Illinois' phased Coronavirus response, we will continue to meet with constituents via appointments- in person or on virtually.
In the coming days I will have more information to share on my committee assignments and legislative agenda. If you haven't already, please subscribe to this District 49 newsletter using the sign-up at the bottom of any page of our new State Representative site to receive updates from me and our team on the latest developments in Springfield. If I learned one thing from my experience attending lame duck, it is that democracy never sleeps!
Coming in our next newsletter
COVID-19 Vaccine Information
We'll help you navigate the resources to your vaccination.
Thank you for allowing me to represent you in the 102nd General Assembly. There is a lot of work ahead; beginning with mitigating the spread of the COVID-19 virus, overseeing the distribution of vaccines, and helping our communities to rebuild after a year of job loss, school interruptions, and health scares. I am ready to take on these challenges and more as we move forward to a bright, healthy future.
With gratitude,

Maura
Copyright © 2021 State Representative Maura Hirschauer, All rights reserved.