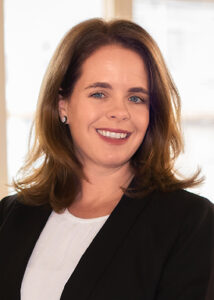 CHICAGO, Ill. — As a long-time advocate for gun safety reform, state Rep. Maura Hirschauer, D-Batavia, participated in a hearing of the proposed assault weapons ban by the Judiciary – Criminal committee.
"Gun violence is a complex issue, and we cannot properly address it without hearing the input and experiences of survivors, the families of victims, health care professionals, and other stakeholders," Hirschauer said. "Today we heard the stories of so many brave individuals who have lived through unspeakable tragedy. Their courage and honesty cannot be understated and will continually inspire my work to reduce gun violence and pass a ban on assault weapons and high capacity magazines."
Hirschauer is a chief co-sponsor of House Bill 5855, also known as the Protect Illinois Communities Act. The proposal would ban assault weapons, large capacity magazines, and rapid-fire devices, strengthen firearm restraining order laws and hold gun manufacturers accountable for marketing firearms products using deceptive marketing tactics. The committee also passed House Joint Resolution 97, which mourns the lives lost in the Fourth of July shooting in Highland Park.
"Illinoisans have experienced too much gun violence, with impacts that go beyond the devastating loss of life or physical injury. Lingering trauma, from Chicago to East St. Louis to Aurora, destroys us from within. To force our constituents to endure these effects is negligent and reprehensible," said Hirschauer. "Now is the time for Illinois' leaders to set aside their differences and take concrete action to ban assault weapons and reduce the plague of gun violence that has been ravaging our communities."