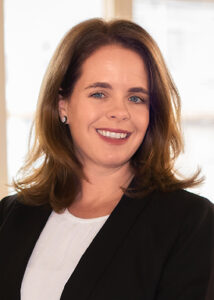 WEST CHICAGO, Ill. — State Rep. Maura Hirschauer, D-Batavia, was appointed to the Healing-Centered Illinois Task Force, continuing her commitment to more effective and compassionate  approaches to tackling Illinois' biggest health issues. 
"We need to move beyond old ways of treating patients and problems if we are going to combat our state's physical and mental health issues," Hirschauer said. "I am excited to bring the voices and insight of my community and stakeholders to this appointment as we work collaboratively to shape a better future for healthcare in Illinois. By looking at our leading health problems through the lens of individual and generational trauma, our healthcare system can better serve the people." 
The Healing-Centered Illinois Task Force is a product of Senate Bill 646, which moves Illinois into a trauma-informed direction. The task force would align definitions and goals laid out in the Whole Child Task Force, Children's Mental Health Plan, and the recent Children's Mental Health Transformation Initiative. Receiving trauma-informed care means that healthcare professionals at the clinical and organizational level understand a patient's complete history, even the history often overlooked in mainstream healthcare practices. By opening up relationships between patients and providers, treating health issues can become more long-lasting and effective.
For more information on Senate Bill 646 and the Healing-Centered Illinois Task Force, visit ilga.gov.